With Ireland's festival season in full swing, here are some tips and tricks for how to enjoy festivals and events more sustainably.
Say no to single use 🚰
Remember to bring your refillable water bottle and reusable coffee cups to reduce the amount of plastic waste on site.  These days most festivals have plenty of drinking water facilities where you can refill, not only reducing plastic waste but it's free and helps you stay hydrated.  Also if you're feeling super sustainable, bring your own cutlery.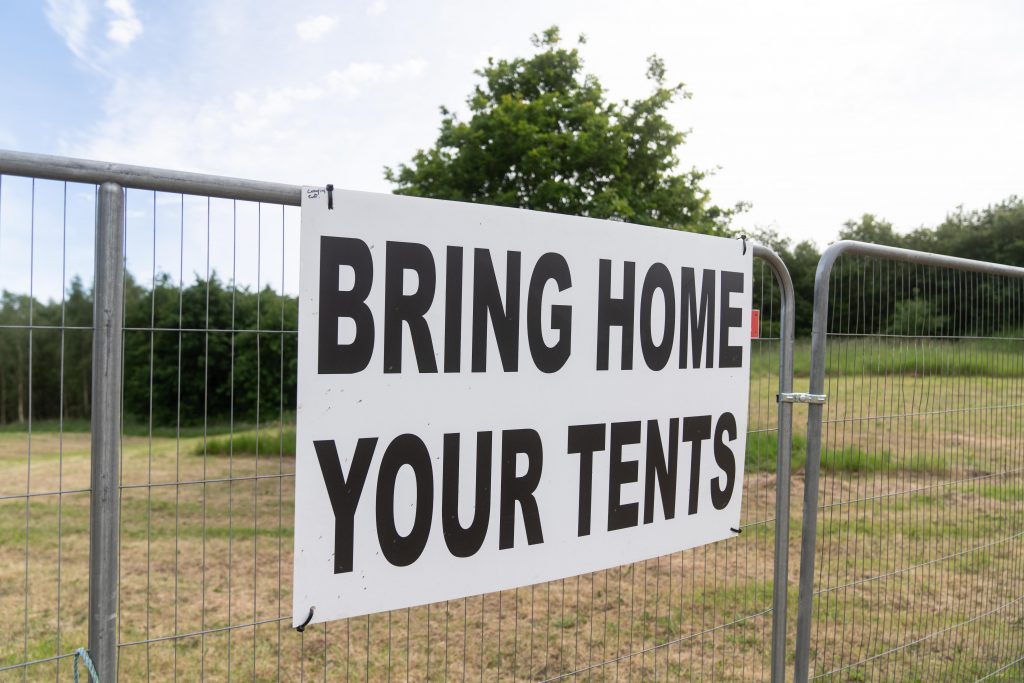 Forget fast fashion 👚
If dressing up for festivals is your thing, try not to fall into the fast fashion trap and shop sustainably instead.  You never know what you might find in your local charity shop or second-hand stores!  Swap out plastic fashion for more eco-friendly options too, such as biodegradable glitter and non-toxic face paints instead of plastic face gems.
It's cool to carpool 🚗
A recent report shows that almost 80% of an outdoor events' carbon emissions comes from attendee travel.  Rather than drive to a festival, why not consider taking public transport or carpooling with friends. This also reduces the need for parking spaces at events.  Curious about your carbon footprint?  A newly launched Travel Carbon Calculator app from ecolibrium allows you to monitor your carbon footprint from travel and suggests ways to balance your journey through their climate solution programmes.
Leave no trace ♻️
Each year around 2000 tonnes of waste is generated from the largest festivals in Ireland – this is equivalent to covering Dublin's Aviva Stadium 8 times over. Make life easier by bringing less with you in the first place and be conscious with your rubbish by separating at the on-site recycling bins.  Remember to always bring your tent home with you and if you don't have a tent, borrow from friends or family rather than buy new.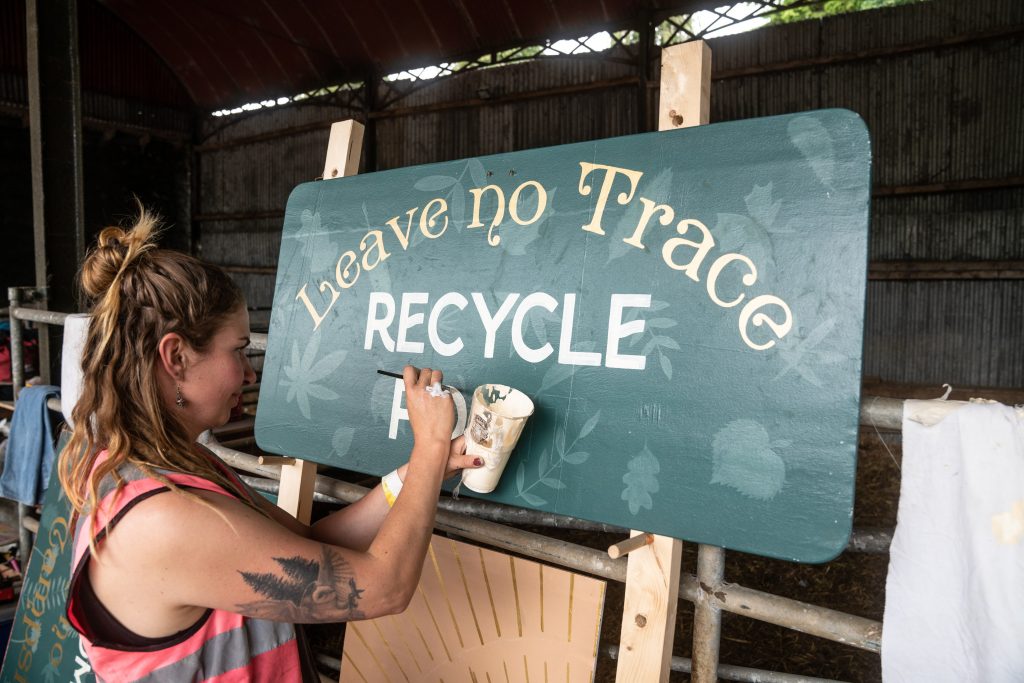 Think before you eat 🍲
Festivals in Ireland have a growing number of locally sourced and plant-based food traders, which goes a long way to reducing carbon emissions from food. However food waste at festivals is still a huge problem – if you have leftovers, consider using a compost bin if available, rather than throwing unwanted food in waste.  
Don't pee on the land 🚽
Did you know hundreds of people peeing on the ground can cause toxic pollution of the water table and can contaminate local rivers and lakes, impacting the wildlife who live there.  Make sure to use the numerous toilets provided around the festival arena and campsites.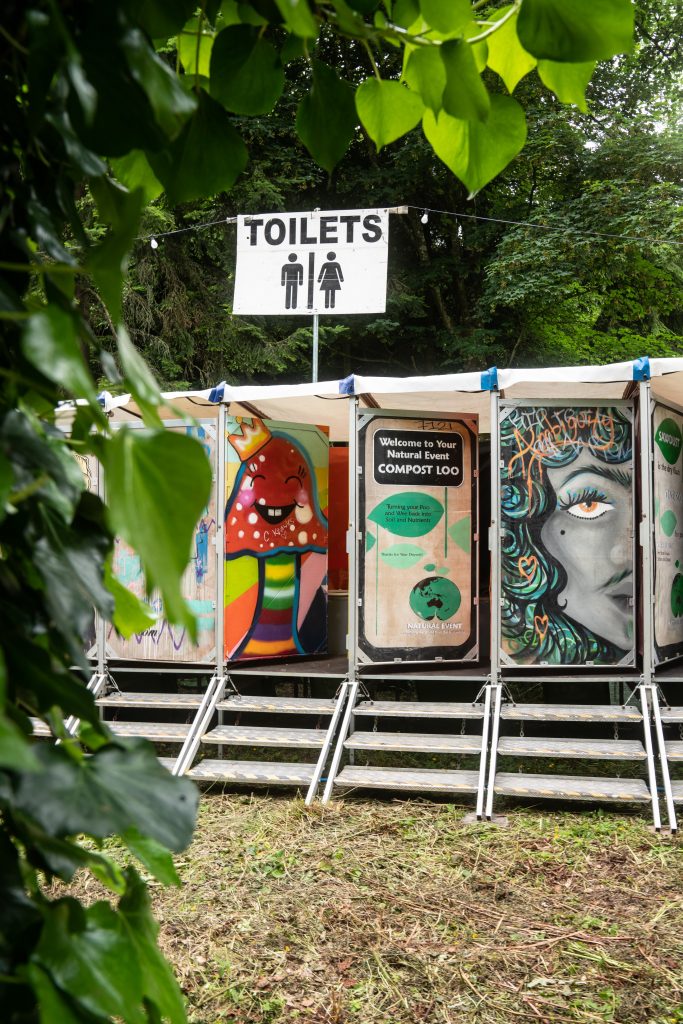 If you're camping at a festival this year check out whether there are more sustainable and circular options, such as campsites using renewable energy sources.  Also keep your eyes out for RE:VOLVE, Ireland's first sustainable and circular events campsite, which could be coming to your next music festival.