Since its beginning in 2008, Body & Soul, Ireland's longest running independent festival has long-since placed sustainability at the core of everything it does, inspiring other festivals in Ireland and further afield to do the same.
Native Events is Body & Soul's long-term sustainability partner and working with ourselves and the European Recycling Platform, they are the only Irish festival to have signed up to the Green Deal Circular Festival, with ambitions to implement a fully circular festival model by 2025.
In recent years Body & Soul introduced a ban on the sale of single-use plastics by on-site vendors and in 2019, the festival launched its Sustainability Strategy.  This year the team will continue to build on their work so far, introducing further circular and sustainable initiatives.
New for 2022 is Ireland's first circular festival food court, presented by Food on Board, which aims to almost entirely eradicate waste by using compostable or reusable serve ware only, as well as working with traders using local, seasonal and Fair Trade sourced food. Also new for this year is the  'One Planet, One Chance' reusable cup system, expected to remove around 50,000 single use plastic cups from entering landfill at this year's festival alone. Further environmental initiatives include eco-friendly toilet facilities – these no flush toilets eliminate the need for water and are free of chemicals.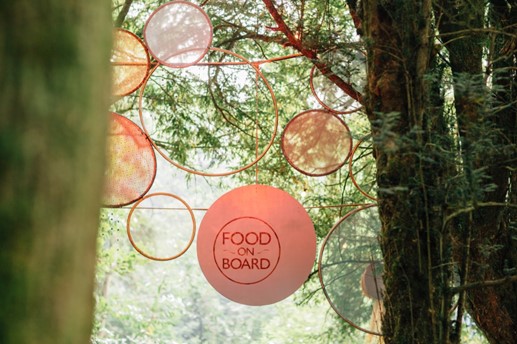 In an effort to reduce the festival's carbon emissions from travel, Body & Soul are encouraging festival goers to get there via public transport and have partnered with Expressway, who will be providing bus services to and from Ballinlough Castle, Co. Westmeath over the festival weekend. Included within the cost of each festival ticket is a carbon offset towards planting Native Irish Woodland, in a further effort to reduce festival transport carbon emissions. The festival also expects their Leave No Trace campsite to make up 75% of overall camping at this year's festival.
Alongside these on-site initiatives, sustainability is also a focus of programming, including a sustainability themed panel discussion and a newly commissioned, regenerative art installation which has been created to attract pollinators, provide a bee-friendly habitat and a protected environment that encourages biodiversity. 
With plans to become carbon-neutral by 2027, the female-led team behind Body & Soul has already won multiple awards over the years for their work on innovation and sustainability.